Who we are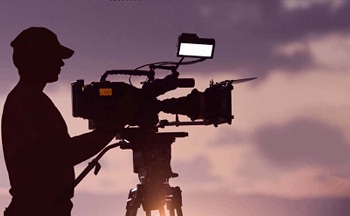 GV Films Ltd (GVFL) burst into the Indian Film Market in the year 1989. The main object of the company was production and distribution of feature films in various languages. This is the first company in the movie business to get listed in the Indian bourses and having shareholders through the length and breadth of India. The three verticals of the Company, Film Production and Distribution, Film Exhibition and New Media Technology are the cash cows for the Company.
The Company was promoted by Mr.G Venkateswaran, who was a Chartered Accountant by profession. The first issue was oversubscribed by 7.8 times with over 30,000 investors from the Public. After the successful issue GDR's worth $20.5 million and FCCB's worth $ .5 million in April 2006 and Euro 9 million in Oct 2006, the Paid-up share capital of the company stands at Rs.368.63 crore. Now the company is planning second tranche of GDR's worth $125 million on the London Stock exchange.
The company's contribution to the South Indian Film Industry is enormous more particularly to the Tamil Film Industry which is the third biggest in India, next to Hindi and Telugu Film Industry.
The Film Production and distribution has two under production films, The White Land (TWL) and Brides Wanted (BW). The first copy of BW is already out and TWL is being given post production touch. TWL is socio-political drama with a thought provoking and probing realistic touch. BW is again a light romantic comedy in Hinglish aimed at India's youth and foreign audience. The heroine Sarah Janes is Miss India 2007.
GVFL has launched a Film Distribution Division with the name of 'One Window'. This Division will focus on distribution of in house movies and also movies produced by other producers and looking for a banner to release the movie. GVFL envisages good opportunity under this division, wherein the risk element is zero.
In Film Exhibition vertical, the Company has five operative screens of its own at Tanjavur in Tamilnadu. The road map for this vertical is to have a network 274 screens pan India in 36 months.
In web technology segment, with the introduction of 3G and the iPods the Company will be able to leverage its 14,000 films Bollywood, Tollywood and Hollywood titles in the near future.
GVFL is discussing with financial partners to fund its verticals and the Capex is estimated to be around Rs 400 crs in 36 months time line.
In tandem with Mani Ratnam, one of the finest directors in the country, GV Films presented a Rich films, each one a block-buster and award winner. " Mounaa Ragam" "Agni Natchathiram" "Nayagan" "Thalapathi" "Anjali" "Indira" "Tamizhan" & "Chokkathangam."
GV Films Ltd.'s many firsts
India's First listed Public Limited Company from the media Industry


First to export Tamil films to Japan and later to the other non-traditional, South East Asian markets like Korea.


The first to bring DTS to a theatre of an A class town in Tamilnadu.


With foresight, acquired Internet rights for over 6000 films way back in 1999-2000 for web casting that constitute valuable intellectual property rights. Currently own library of over 14000 films.


First to bring 3D television serials in India